I'm looking to talk to you about arsenic detox and where arsenic toxicity might be coming in from.
I was busy writing a reply to this steemit  post: https://steemit.com/health/@mgibson/does-rice-increase-your-weight by @mgibson, but it got a bit too long and involved.  So, rather than dumping it in his replies, I turned it into a blog. [You can find and upvote my version of it here … it is the same as this article.]
Beyond the glycemic index issues around weight gain with rice I want to let people know there are arsenic toxicity issues and how to avoid them and still eat rice.
I read that we sometimes will make fat cells to lock away toxic substances and that it is very difficult to get your body to liberate fat before detoxing those substances as your body will hold on to that fat to keep the toxins locked away.  Maybe the detoxifying action of drinking lots of water is behind the recommendation to drink to encourage fat loss, but I suspect there will be other more complex metabolic processes involved also.
I notice a pattern in my daily practice as a homeopath treating autistic children: very high rates of arsenic in their hair tests when they come from an ethnic group from the Indian subcontinent.  This is the case even when they were born and live in the UK and the USA.
I asked my husband about this. Was it in well water?  Was it transferred down from mother to child because I was seeing high levels of arsenic in children who were born in the USA who hadn't drunk arsenic contaminated water?
He said it is likely to be from a diet rich in rice grown in arsenic-rich soils and directed me to this article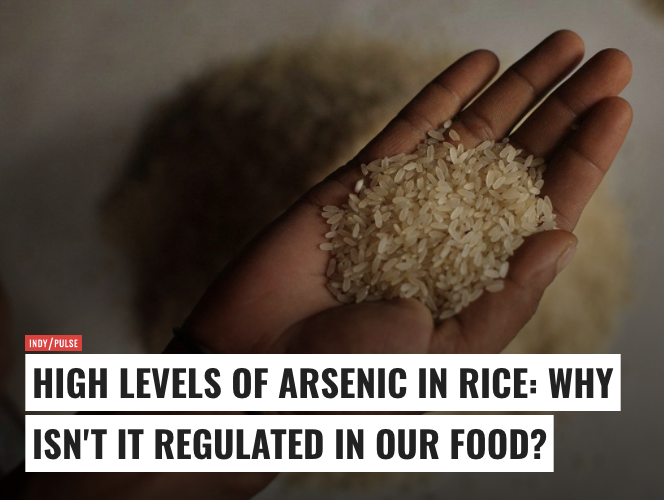 credit: The Independent.
Recommendations for avoiding arsenic from rice consumption:
Sourcing rice from regions with lower grain inorganic arsenic concentrations – for example, basmati rice is two to three-fold lower in inorganic arsenic than rice from the European Union or from the US. Cooking rice in a large excess of water also helps to remove inorganic arsenic. link.
Need an Arsenic Detox?
There are quite a few ways to detox arsenic.  One of the gentlest and most effective is through homeopathic detox.  [This is something I need to do regularly with patients]. Homeopathic detox is not without its challenges and it is good to be taking lots of vitamin c, and daily recommended doses of zinc, magnesium and selenium to support detox.
There are also other ways involving chelation, but they can be pretty heavy on the adrenal system and organs.  Andy Cutler talks lots about this method. Plenty of info on google.